Property - Marine Commercial: Annapolis & the Eastern Shore
222 Severn Ave. Annapolis, Maryland, 21403
Offices, slips, maritime storage and light manufacturing space for rent on Spa Creek in Eastport, across from Annapolis City Dock. On site parking is included.
[MORE]
410 Severn Ave. Annapolis, Maryland, 21403
Monitoring Ch.9 An 87 slip marina in the heart of Annapolis harbor offering both permanent and transient dockage with new docks.
[MORE]
2 Compromise St. Annapolis, Maryland, 21401
A 107 slip marina with permanent & transient dockage offering 30 amp, 50 amp and 100 amp power, plus 3 phase 100 amp electric.
[MORE]
357 Pier One Rd. Stevensville, Maryland, 21666
Bay Bridge Marina, located on Kent Island, is the premier destination on the Chesapeake Bay. Featuring state-of-the-art floating docks with slips from 30'-70', and dockage up to 130'.
[MORE]
402 East Strand Oxford, Maryland, 21654
Brewer Oxford Boat Yard & Marina is a cruiser-friendly, full-service facility offering repairs, refits, and upgrades to recreational vessels of all sizes.
[MORE]
Mobile service for the Chesapeake, Chesapeake Nautical Cruises is more than just luxury yacht charters; we provide mobile yacht services, yacht management, and captain services as well as yacht sal
[MORE]
726 Second St. Annapolis, Maryland, 21403
Located on the Bay at the mouth of the Severn River and Back Creek makes hauling and launching at EYC convenient from anywhere. Historic Annapolis is a short walk or water taxi ride away.
[MORE]
389 Deale Road Tracey's Landing, Maryland, 20779
The largest Yacht Center on the Chesapeake located on Herring Bay. Resort amenities along the waterfront overlooking our 600 slip marina. Annual and transient dockage is available.
[MORE]
7149 Lake Shore Dr Friendship, Maryland, 20714
Herrington Harbour South Marina Resort situated in a protected enclosed harbour featuring restaurant & deck bar, beachfront lodging, catering, sauna, olympic sized pool, complimentary slipholde
[MORE]
Based in Pasadena, MD & National Harbor, MD.
[MORE]
519 Chester Ave. Annapolis, Maryland, 21403
Mears Marina is a beautiful marina accommodating boats up to 100 feet. Located on Back Creek in the Eastport neighborhood of Annapolis, offers an easy walk to historic Annapolis.
[MORE]
7074 Bembe Beach Rd. Annapolis, Maryland, 21403
A deep water 245 slip marina, with full service boatyard facility. Ample dry storage for self-service customers and winter storage.
[MORE]
150 Skipjack Road Georgetown, Maryland, 21930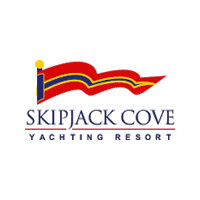 A full
[MORE]
21144 Green Lane, POB 597 Rock Hall, Maryland, 21661
The Sailing Emporium, located on Rock Hall Harbor, is 12 miles north of the Bay Bridge on the Eastern Shore. The full service marina is one of the best protected in the area.
[MORE]
326 First St. Annapolis, Maryland, 21403
Keep your boat where you work!
[MORE]