Marine Supplies & Accessories: Newport & Narragansett Bay
View our full list of Marine Supplies & Accessories companies, shops, and businesses ready to help you. 
One East Ferry Wharf Jamestown, Rhode Island, 02835
Conanicut Marina, Conanicut Boat Yard and the Conanicut Marine Ship's Store & Chandlery are located in Jamestown, R.I.
[MORE]
15 Vernon Ave. #5 Newport, Rhode Island, 02840
Headsync, LLC, based in Newport, RI is a fully insured company specializing in watermakers, marine plumbing systems, and fuel polishing for boating enthusiasts and professionals.
[MORE]
186 Admiral Kalbfus Rd. Newport, Rhode Island, 02840
Newport Nautical Supply offers a complete selection of marine supplies all at discount prices. Our experienced staff will work with customers at length on projects and equipment selection.
[MORE]
One Washington St. Newport, Rhode Island, 02840
Safe Harbor Newport Shipyard is a full-service marina and shipyard located in the heart of downtown Newport.  Newport Shipyard has over 3,500 linear feet of dock sp
[MORE]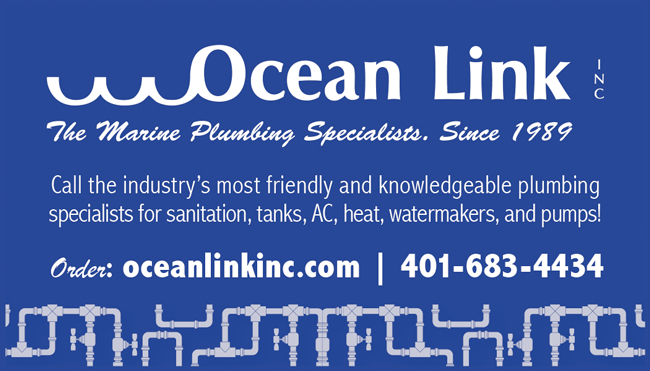 [MORE]
561 Thames Street Newport, Rhode Island, 02840
Mail Order: 401-VIP-GEAR (847-4327) Team One Newport is renowned for high-quality performance gear and custom uniforms for active sailors and outdoor enthusiasts alike.
[MORE]
25 William S. Canning Blvd. Tiverton, Rhode Island, 02878
The area's largest marine and industrial hose and fitting distributor. We sell Parker, Dixon, Shields and Trident hose and hose products, fittings, and assemblies of many types.
[MORE]